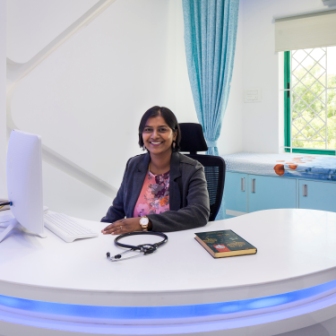 Dr. T. Swetha M.D. (D.V.L)
Dr. T. Swetha is a Consultant Dermatologist And Cosmetologist. She completed her under graduation from the prestigious Amrita Institute Of Medical Sciences & Research in Cochin and went on to pursue her masters in Dermatology in P.S.G hospital, Coimbatore. Dr. Swetha treats all aspects of skin conditions in both children and adults.
In addition to general dermatology, she has received extensive training in dermatosurgery and lasers from various workshops and observer ships across the globe. She is also a certified Botox and filler injector trained in London.
Her special areas of interest include "Acne and Allergy" in Dermatology and "Anti Aging and Rejuvenation" in Cosmetology. She has enhanced her skills in the field of acne scar revision, Botox, fillers and electro surgeries. She has device special techniques for using PRP in both hair and skin rejuvenation. "Vampire face lifts and PRP hair therapy are one of the most sought after treatments at Signature18 clinic".
Now, Dr.swetha runs a dedicated "state of the art" skin and cosmetology clinic at Coimbatore offering a wide range of excellent treatments. Having advanced training in the latest skin technology and a sound knowledge about the products used, she maintains a high standard of service to all her patients. Quality underpins the services and procedures provided at Signature18 clinic to ensure that patients are given a very honest consultation only offering treatments bespoke to their needs.
Dr. Swetha is passionate about her field and is a very involved member within her community such as IADVL, CDSI & ACSI.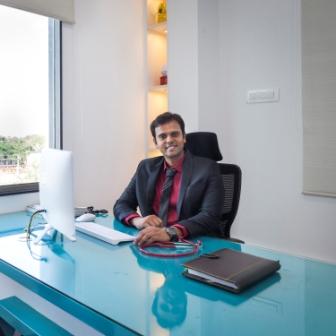 Dr. S. Ashokkumar M.D (Paed), F.P.C.C.M
Dr. S. Ashokkumar is well known among his peers and patients for his vibrant and cheerful personality. He graduated from PSG IMSR, Coimbatore and went on to specialize in pediatric critical care from the prestigious Apollo children's hospital, Chennai. Extremely passionate and highly knowledgeable in his domain of expertise, he has been working as both pediatrician-neonatologist and pediatric intensives.
A comprehensive health care is the needs of the hour is what he believes and at Signature18 clinic, complete health services including vaccinations are provided to children and adolescents up to 18 years of age.
Apart from an informative consultancy, he is committed in educating the parents on nutritional and developmental care of the child and the necessity of important vaccinations. He is an ardent supporter for breast feeding. His aim is to provide the best possible care to the child to ensure he/she is healthy both physically and mentally.
Dr. Ashok is also a member of various committees such as IAP, IMA and he is always up to date with his training in ACLS/BLS.